Why Alphalete is the Ultimate Choice for Women's Sportswear in Egypt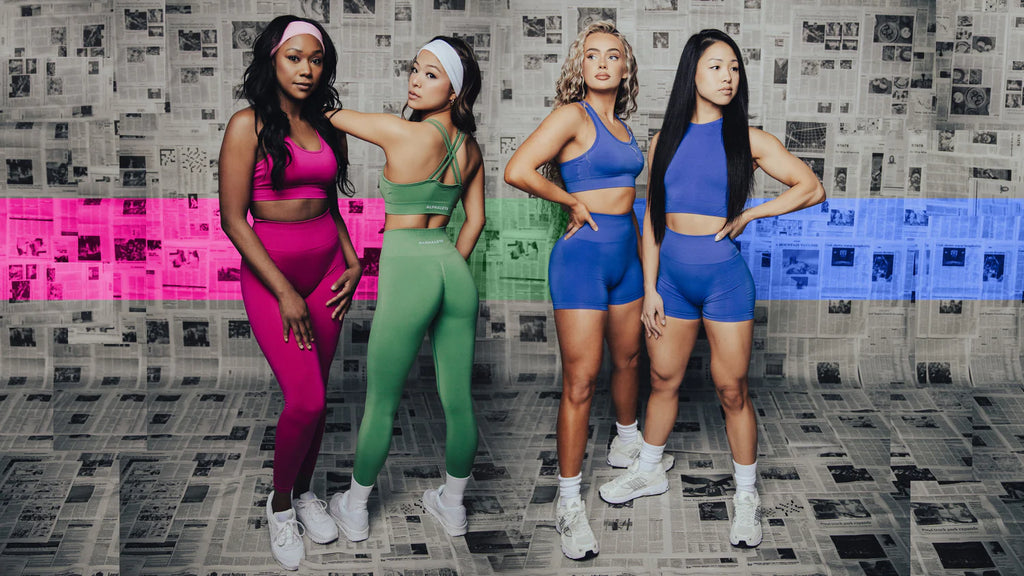 Are you tired of searching for high-quality and fashionable sportswear for women in Egypt? Look no further than Alphalete! This premium fitness brand, founded in 2012 by fitness YouTuber Christian Guzman, offers the perfect blend of style and function.
At Alphalete, the focus is on crafting sportswear that is comfortable, durable, and designed to support you through any workout. From leggings to sports bras, Alphalete offers a wide range of women's sportswear that can help you look and feel your best during any exercise routine.
Alphalete's Amplify collection is particularly popular among women due to its use of custom-sourced Italian yarn fibers that are blended together to create an irresistibly silky, smooth hand-feel. The exclusive full-interlock knit construction forms a more dense seamless fabric that maintains breathability, while increased elasticity provides unmatched compression, shape retention, and flexibility made to move in sync with you. The physique-enhancing seam work is structurally reinforced to provide support and durability, and the tops offer a form-fitting look while the bottoms are designed to accentuate curves in all of the right places. 
Whether you're into weightlifting, yoga, or cardio, Alphalete's sportswear is designed to move with your body, providing the support and flexibility you need to perform your best. Plus, with Alphalete's stylish designs, you can feel confident and motivated every time you hit the gym.   
 While Alphalete also offers men's sportswear and accessories, we at Azula sportswear are proud to be a supplier of Alphalete's women's sportswear collection in Egypt. Our selection includes a variety of leggings, sports bras, and crop tops, all of which are designed to flatter your figure and provide the support you need.
At Azula Sportswear, we believe that women should have access to high-quality and stylish sportswear without having to compromise on quality or affordability. That's why we've partnered with Alphalete to bring their premium women's sportswear collection to Egypt.
So if you're looking for the ultimate choice in women's Sportswear in Egypt, look no further than Alphalete. Browse our selection today and take your workouts to the next level!